Trying To Buy Home Insurance In Florida? Here's Why It's So Complex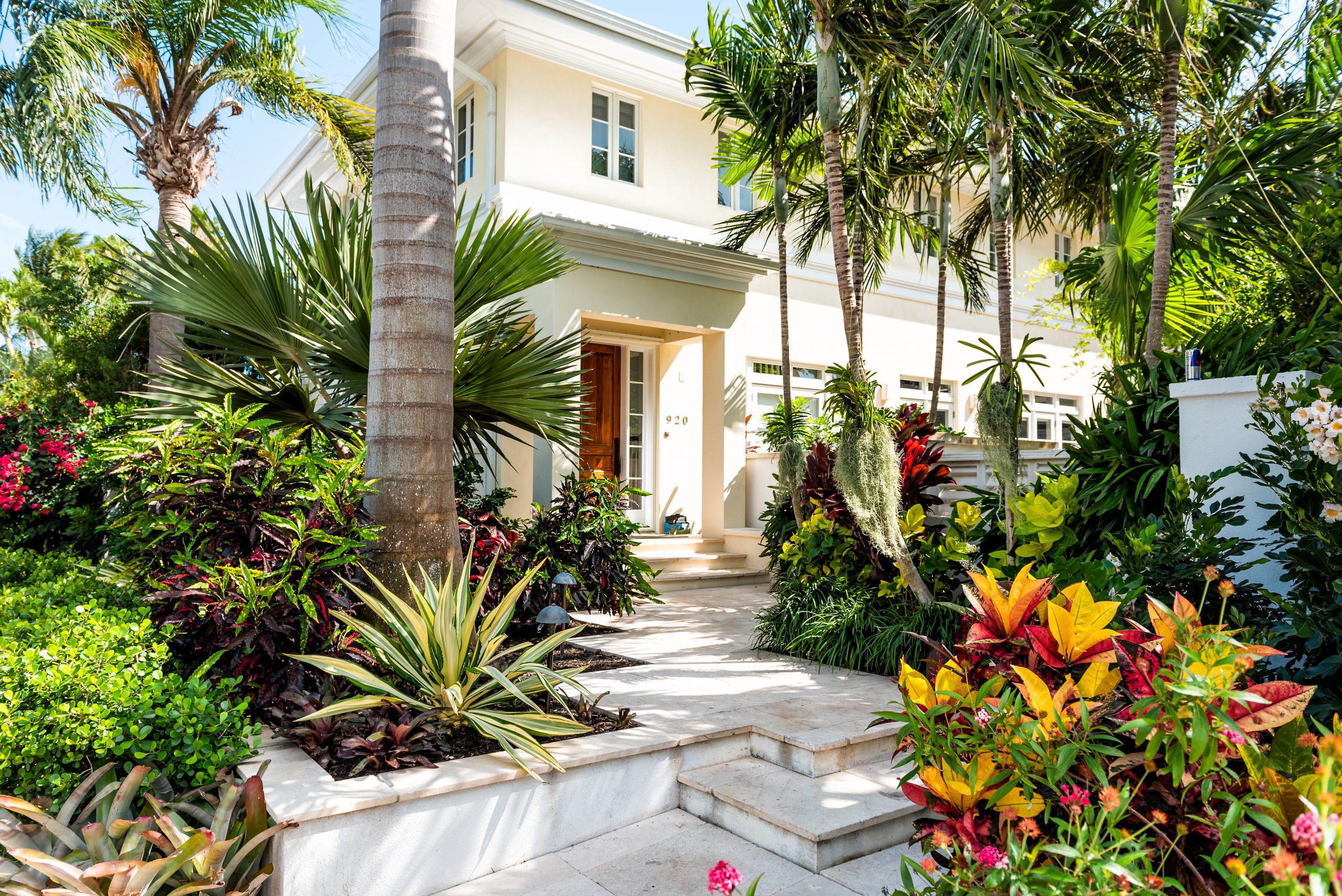 As people flock to Florida, they soon become enamored with the lifestyle — sun, beaches, nightlife…what's not to love? Unfortunately, purchasing home insurance can be one difficult aspect of being a Florida homeowner. While there are many elements that make it easy to be a homeowner in Florida — no snow to shovel! — getting affordable coverage can be a lot harder than getting coverage in other states. Let's find out why buying home insurance in Florida is so complex, and how you can make it easier.
What is the current state of home insurance in Florida?
The home insurance conundrum in Florida has been exacerbated over time, and the industry faces a crisis. Today, homeowners are often unable to find a carrier in the first place or find themselves dropped seemingly out of the blue. Or, even if they are able to secure a policy, they are likely paying sky-high prices, and may not even be adequately protected.
One financial site found that since 2016,  the cost of homeowners insurance in Florida had surged an average of 32.5%, compared with average growth of 10.9% nationwide.
The Insurance Journal reported in March 2021 that Florida carriers' net underwriting losses for 2020 were expected to reach a combined $1.6 billion, with net income losses totaling nearly $840 million.
 According to news reports, the Florida Office of Insurance Regulations says that insurance companies have increased requests to drop customers because of losses; in July 2021, four companies asked to drop more than a combined total of 54,000 customers. "The last couple of years we saw the industry lose $1.6 billion in underwriting. That's a total loss for property insurers in Florida. They reached a point where some insurers can't tread water anymore without taking significant actions," said Mark Friedlander with the Insurance Information Institute.
What is causing insurance rates in Florida to escalate?
There are a number of factors that are leading to the unstable industry and unsupportable increases in insurance rates. An obvious one, of course, is the looming threat of weather events, but that's not the only factor. Here are six reasons, many of them intertwined, why affordable homeowners insurance in Florida continues to be challenging or impossible to get.
Weather disasters

:

The main culprit is destructive hurricanes, starting with Hurricane Andrew in 1992, followed by other tragic events like Hurricane Irma in 2017 and Hurricane Michael in 2018. These lead to water and wind damage — both of which are typically covered by most homeowners insurance policies — along with flood damage, which is not. Hurricane Irma

cost an estimated $50 billion in property damage

, marking it as one of the costliest hurricanes in U.S. history.

Rising costs of reinsurance

: Insurance companies buy "reinsurance," which means that insurance companies are insuring themselves for protection from higher-than-expected losses. The cost has risen steadily, with reinsurers hiking rates as much as 25%.

According to the Sun-Sentinel

, insurance ratings firm A.M. Best had predicted that 2020 reinsurance rates were likely to increase by up to 20%.

 

Lingering payouts

: Until recently, Florida law allowed homeowners to have up to three years to make a claim, which means that insurers were still paying for losses from storms like Irma as other new claims mounted.

Lawsuits:

A report from the Florida Office of Insurance Regulatio

n, citing data from the National Association of Insurance Commissioners (NAIC), found that litigation trends in Florida had "consistently been many times higher than any other state," and showed that Florida lawsuits rose steadily from 64.4% of all nationwide homeowners lawsuits in 2016, to 68% in 2017, to 79.9% in 2018 and 76.4% in 2019.

New legislation is designed to address the harm caused by insurers spending time and money investigating frivolous or fraudulent claims brought by attorneys representing homeowners and repair contractors. The recently passed Florida SB 76 would limit attorney fees and thus potentially reduce the incentive to file trivial suits, tighten the deadline to two years for making most claims, and impose a ban on solicitation of claims by roofers.
Climate change

:

Climate change is commonly believed to be an integral part of the weather events that are more frequent and more intense, leading to both direct and indirect costs from construction payouts to reinsurance costs. But that's not the only toll our changing climate brings.

While there are

many theories about the Surfside condominium catastrophe

, which is also expected to affect insurance rates, there is an argument that climate change played a role.

The effects of global warming, which include extreme heat and more moisture in the air, cause structures to deteriorate more quickly, as Jesse Keenan, a professor at Tulane University who specializes in the consequences of climate change for the built environment, told the New York Times, when discussing the collapse.
Lack of competition

: As insurers leave the market, the ones that are left have less incentive to offer competitive rates.
What can Florida homeowners do?
While being inadequately protected can be scary, there are some steps residents of the Sunshine State can take to mitigate losses. These include adding wind-mitigation features and exploring supplemental coverage.
As a last resort, residents can seek coverage from the state-run Citizens Property Insurance Corporation. While designed to cover policies in areas considered too risky or costly by traditional insurance companies, Citizens provides more residential insurance policies than almost any private insurer in Florida, according to state data.
The Tampa Bay Times reports that Citizens is adding about 4,500 policies each week, which could bring it to 700,000 policies by the end of 2021. They also are allowed to now raise their rates 11% now and 12% next year, from a previous cap of 10%.
And while there may be no choices other than Citizens, it's important to be clear on exactly what the policy covers, as it might be less inclusive than a policy from a traditional insurer and could indicate the need for supplemental policies.
The bottom line? Comparing rates and coverage by constantly evaluating your policy and other offerings have never been more important as a Florida homeowner seeking affordable, satisfactory coverage. For an easy comparison tool,  try Matic today. Our advisors are experts in the Florida insurance market and can help you find the right coverage for the best price.
This Blog/Vlog/Website is made available by Matic Insurance Services, Inc. for educational and informational purposes only. Matic makes no representation or warranty of any kind, express or implied, concerning the accuracy, completeness, or suitability of the information contained herein. Insurance products and services described may not be offered in all states. Eligibility for insurance will be determined at the time of application based upon applicable underwriting guidelines and rules in effect at that time. A Matic Insurance Agent can offer you practical guidance and answer questions you may have before you buy.